Robinson Reporting Inc.
Finding your next court reporter doesn't have to be a hassle. We believe that prompt, professional and courteous court reporting is essential in today's fast pace judicial system. We are proud members of The National Court Reporters Association and are also allied with other key Partners to bring you a complete turnkey solution. We believe in letting our team make our statement not our copy, so take a moment to Contact Us with questions or Schedule your next case with us.
We provide a wide array of services, including:
Multi Language Translations
Conference Rooms
Video Services
Speaker Phone Depositions
and many more. Read about our other Services.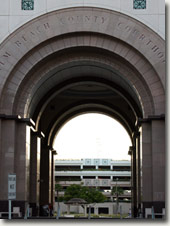 We are based out of the Palm Beaches
and currently provide services throughout
Broward, Dade, Monroe and
Palm Beach County.